James Thomas Morris
By Bruce Kindig and Billie Masters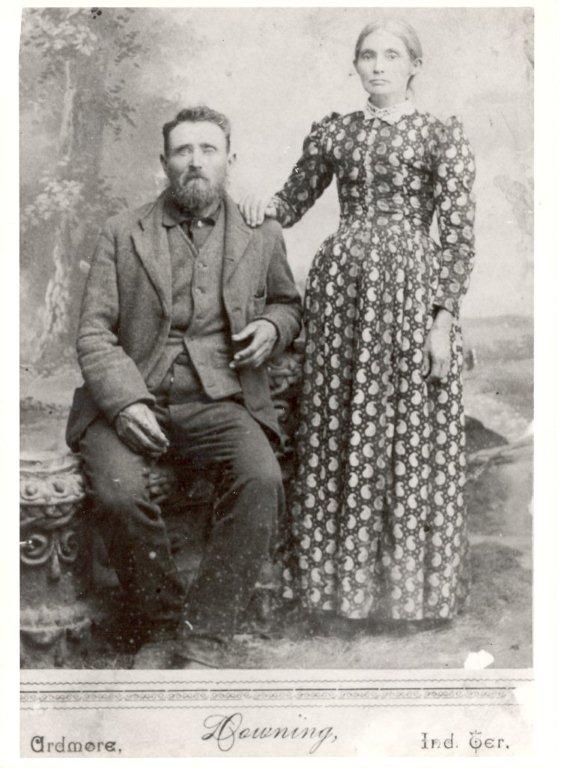 James T. Morris was born in Georgia in 1843.  His parents died of yellow fever when he was 4 or 5 years old.  He was either raised in an orphanage or by an aunt.  He didn't know his real birthday so he chose December 24.  In 1861, at the age of 17 he was living in southeastern Missouri.  Smith P. Bankhead recruited him on August 9, 1861 while the battery was stationed at New Madrid, MO.
Not having much of home during his childhood, James T. Morris found a home in Bankhead's Battery.  He fought at Shiloh but was not distinguished with any praise.  Some of the soldier's left after Shiloh because their one year enlistments were up.  James stayed on with his new family and William L. Scott was promoted to Captain.  James was present at Perryville and at Murfreesboro.  In fact he was never absent or sick throughout 1862.  In 1863 Scott's Battery fought in the major battles of Chickamauga and Missionary Ridge.  At Chickamauga Scott's Battery was shot up with several casualties and the loss of many horses.  James Thomas Morris was not hurt serving the battery honorably.  At Missionary Ridge on November 25, 1863 Scott's Battery was overrun by the 2nd Minnesota.  Seven men were captured and only one gun escaped.  In the confusion the men ran to the rear of the Confederate lines.  Gen. Leonidas Polk realizing that Scott's Battery was too shattered decided to use the men to bolster other batteries.  On December 9, 1863 James T. Morris was transferred to Swett's Mississippi Battery.  He never showed up for roll call.
James T. Morris had never missed a single day during his Confederate service.  He was never promoted.  Family stories have it that he was wounded.  There are no records of his wounding but at Missionary Ridge their was a lot of chaos.  During this time James met the Taylor brothers.  They took James to their home in Dyersville, Tennessee.  His service in the Confederate Army was over.
In Dyersville James met Mary Francis Taylor.  They were married on August 24, 1864.  They were still living there in 1875 but eventually moved to Texas and then to Oklahoma in the 1880's.  They had 11 children and over 100 grand and great grand children.  He died April 17, 1920 at Rush Springs, Grady Oklahoma.  He is buried at Rush Springs Cemetery.   His Confederate uniform remained in the family until 1940 when it was borrowed for a parade but never returned.  His Confederate papers were kept under his bed but after his death his family found them, but they are now lost.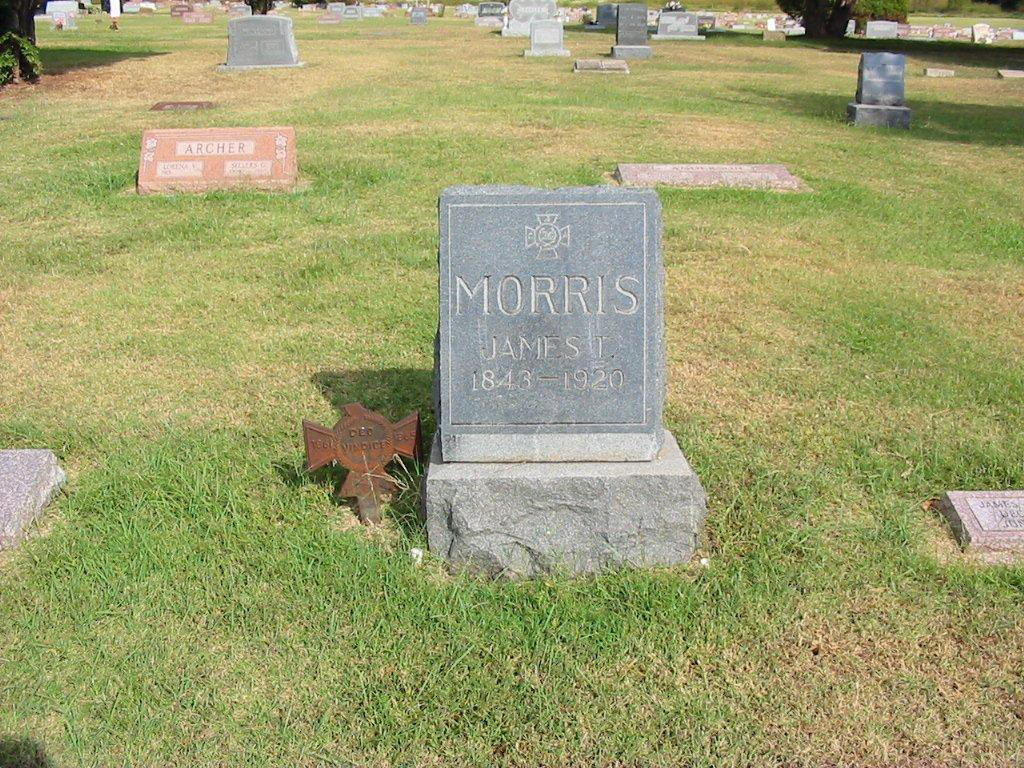 Special thanks to Billie Lee Brooks Masters, a descendent, for family records.